SALT
SALT is a professional consulting and training company that helps unleash people's potential; SALT assists people and organisations to be more successful in their personal and professional lives by conducting motivating training courses and providing consultancy services based on the principle of mutual respect and development.
OUR MISSION
Together we offer inspiration and value to clients, staff, share holders and the community.
OUR VISION
SALT is the consulting and training company of choice in and outside of Vietnam.
OUR VALUES
Together we apply our core values: POSITIVE – CONSTRUCTIVE – COMPASSIONATE – TRUSTWORTHY – ETHICAL

1. Adopt a POSITIVE attitude to bring joy and happiness to others.
2. Be CONSTRUCTIVE in our own development and that of colleagues, our company and the community in every activity.
3. Behave with respect and COMPASSION in a spirit of sharing.
4. Believe in ourselves and others, and create TRUST.
5. Be ETHICAL in every thought, feeling and action.
OUR LOGO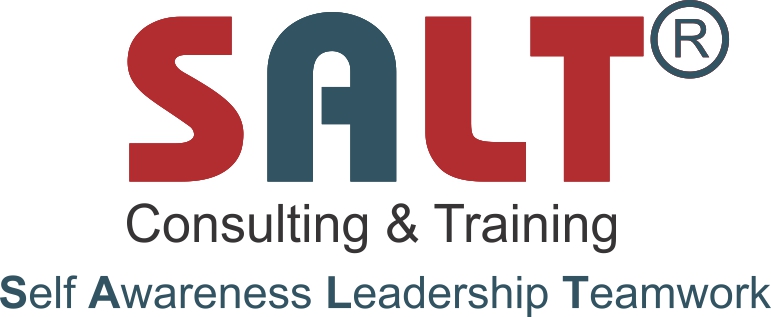 SALT represents Self Awareness - Leadership - Teamwork so our training courses focus on building Mind Power, Skills and Knowledge Power and Teamwork Power for individuals and organisations.

As salt is necessary for the human body, so the SALT spirit is crucial for the development and success of individuals and organisations.
OUR SLOGAN
YOUR EXCEPTIONAL PERFORMANCE
OUR TRAINING METHODOLOGY
Our training programs focus on active participation and practical results. Our programs are designed as interactive workshops so that participants can expand their own skills and knowledge in a fun and relaxed atmosphere. We also use BrainSynch Technology to design our training to allow participants' left and right brain to function more effectively at the same time. This will help participants to recall the applications of the course easily and effortlessly so that a lasting change in participants' thinking, feeling and actions is guaranteed.