NEVER BEEN EASIER FOR CHANGING AND SUCCESS
If you ever want to change for better results but still struggling ...
If you feel the need of living your life stronger, more disciplined, and more determined ...
If you desire for a successful, happy and meaningful life ...
The below special training course, which has been successfully conducting for over 10,000 people at top Vietnamese enterprises* in the last 15 years, is for you.
AWARENESS BEFORE CHANGE (ABC)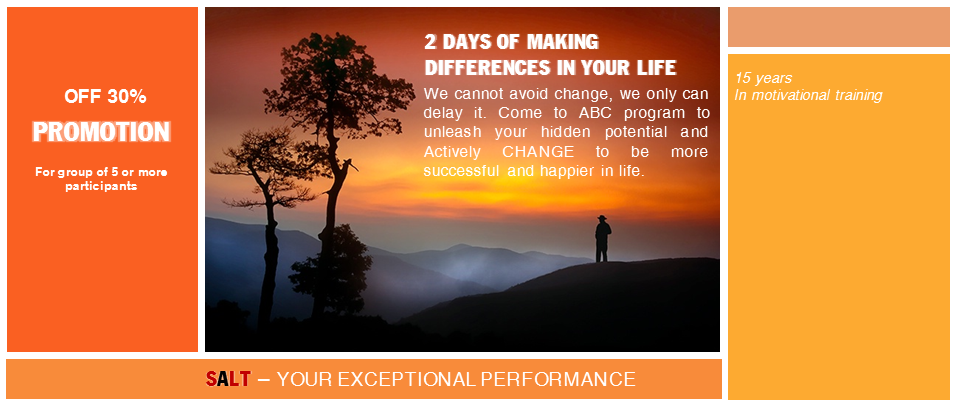 You will be equiped with attitude and behaviour changing techniques to get BIG results in life and career at the Awareness Before Change program of SALT.